Welcome to the Victoria, Duncan & Nanaimo Regional Page!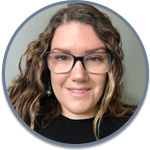 Meet Rebecca Koochin
Rebecca is a dedicated professional residing in the Cowichan Valley with her family. As a mother to a young daughter and son, she brings a wealth of experience in working with children and adults with autism since 2009. Throughout her career, Rebecca has held key roles, including team lead for various ABA teams, a Behavioral Interventionist (BI) specializing in in-home and preschool support, and an ABA Support Worker with the Surrey School District.
Her passion lies in supporting families and individuals as they navigate the complex path to access the right support for their loved ones. Joining Pivot Point marks a significant and exciting chapter in her fulfilling career.
Beyond her professional commitments, Rebecca finds joy in exploring the great outdoors through activities such as hiking and camping. Swimming and fishing are cherished family pastimes, contributing to a rich tapestry of shared experiences.
About Services in Victoria, Duncan & Nanaimo
Vancouver Island continues to experience growth within the organization, boasting a sizable team of dedicated staff committed to supporting the clients served. The company's services are expanding from Comox to Victoria, eagerly embracing new families interested in joining.
The organization is delighted to announce the inclusion of Neurofeedback Services for all clients. This innovative service is designed to assist individuals dealing with anxiety, mood disorders, ADHD and ADD symptoms, sleep challenges, ODD behavior, or trauma and PTSD. Particularly beneficial for adolescent and teenage clients who find ABA no longer suitable, Neurofeedback provides non-invasive EEG technology to support the brain in reaching its optimal level of performance. Clients can unconsciously self-regulate brain activity through real-time monitoring and feedback of EEG signals.
Furthermore, Pivot Point takes pride in offering Mental Health Support through a dedicated team of Island Counsellors and Family Support Workers. This support can take the form of in-person or online counselling sessions or one-on-one assistance with a Family Support Worker during weekly sessions.
In addition to one-on-one ABA support (Early Intervention) sessions, we have introduced Group School Aged ABA sessions focused on enhancing social skills. In these small group sessions, clients engage in games and interactions with peers of similar age while following a social skills curriculum guided by a Behavior Consultant.
Rebecca looks forward to the continued growth within the Community Classrooms in Duncan and Victoria, fostering inclusive learning environments for an even more diverse range of learners. The team's commitment to constant collaboration and celebrating the achievements of their clients underscores their privilege in contributing to the realization of clients' goals and enabling them to lead their best possible lives.