Welcome to the Chilliwack Regional Page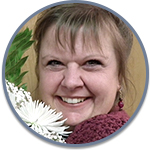 Meet Sandra Haukeland
Sandra knew from an early age that her life would be centred on helping others.
Her greatest belief is that EVERYONE should be treated with kindness, dignity, and equality. Initially working with children in daycare centres, Sandra's career evolved into teaching in various locations within the lower mainland. During this time, she also learned a valuable lesson; "I learned that helping/teaching others is not something that should be done to another person, it should be done with them. When this is done, then learning, growth and development becomes easy as it is done as a partnership."
Sandra also spent time in Alberta where she worked with neuro-diverse groups, and home-school groups while tutoring neurodiverse and behaviourally challenged students, providing the extra support they required to achieve their goal to graduate.
Upon her return to BC, Sandra worked as an Executive Assistant for the Director of Health and the Manager of the Early Childhood Department and worked with a First Nations Band locally in BC.
With a BA in English Literature and Early Childhood Education and many other Educational and Crisis Intervention certifications, Sandra is excited to lead her team of professionals to ensure the individuals and families they support find their dreams and goals. Encouraging their passions and celebrating their successes.
In her downtime, Sandra enjoys spending time with her two daughters and husband taking in the beautiful Fraser Valley. She also enjoys a passion for all things Chocolate!
About Services in Chilliwack
Our staff are trained and experienced with providing services online which can substantially support families during this difficult time. Our team provides consistent and effective safety protocols for all of our in-person services (as dictated by WorkSafe and the CDC). We are striving to expand our already active Mental Health services, as well as our Educational Learning Centres with three locations already in full swing. We are also providing Group Activities (online and in person where appropriate) because we know how much many of our children, teens, and young adults appreciate this type of interaction.