Welcome to the South Fraser Regional Page!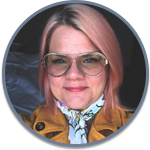 Meet Terri Pedersen
Regional Manager for Surrey/Langley/Delta/White Rock/Aldergrove
Terri.Pedersen@pivotpoint.ca
Terri was born and raised in rural Saskatchewan and driven by boredom, developed a curiosity for everything incredibly early in life.
After spending a decade in the fashion industry, she earned a BA in Psychology at the University of Saskatchewan and spent the next six years developing curriculum and learning strategies for students of varying abilities. During that time, Terri also completed a Learning Specialist Graduate Certificate from Cambria College which focused on augmenting learning using assistive technology and adaptive strategies.
As she continued to celebrate growth and change, Terri turned her attention to more entrepreneurial endeavors building a ladies consignment store and running a 40 year family-owned manufacturing company. Meanwhile, she led a down-town revitalization strategy as Executive Director, which included building culture and bringing density to a once-neglected shopping core.
Today, Terri drives change and innovation in a variety of fields from Curriculum Development to Risk Manager and Organizational Development. Terri and her family have travelled the world, built, and led a Medieval Society, engineered, and built a full-size working trebuchet and continue to look for the next challenge.
Terri surrounds herself with a variety of people, experiences and ideas; when her journey ends, Terri wants her memorial to say, 'She lived a life of experience'.
About Services in South Fraser
South Fraser is an extremely vibrant and diverse region that responds quickly to ever-changing climate and culture. Although Covid and the resulting labour shortage has posed challenges we quickly adapted by seamlessly providing services online and then gradually in-person again this year.
To meet families' needs we are now piloting a Saturday Eco-Adventure camp that supports and facilitates social skills for our teen and pre-teen children. This program is so well received that we will also offer it during school breaks. Find out more on our Group Activities page
This was also our first full-time year in the Cloverdale Community Classroom. Currently, we support students who require more intensive support and, driven by the BC Learning Curriculum, we tailor learning activities to meet each student at their learning level.
Additionally, our Mental Health team is agile; they offer support from personal counselling to family cohesiveness and team-strategies. In addition, we offer neuro-feedback therapy; a new innovation and often helps sleep patterns, reduce anxiety and increase clarity and attentiveness. Learn more about our Mental Health Services.
We host one the largest Behavioural Consultant teams in the province led by a combination of long-standing practices and new innovation. Complete our Request a Meeting form to find out if we're the right fit for you!
Our professional and front-line staff have a wide variety of unique skills and backgrounds. This depth of experience combined with a wide range of interest and ability are the basis of our success with our children and families. If you or someone you know thrives in diversity and innovation, please visit our Apply Now page to submit your application!