Welcome to the South Fraser Regional Page!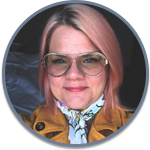 Meet Terri Pedersen
Regional Manager for Surrey/Langley/Delta/White Rock/Aldergrove
Terri.Pedersen@pivotpoint.ca
Terri was born and raised in rural Saskatchewan and driven by boredom, developed a curiosity for everything incredibly early in life!
After spending a decade in the fashion industry, she earned a Psychology degree and a Learning Specialist Graduate Certificate which celebrated the wonderment and variety of the human brain. Terri drives change and innovation in a variety of fields from Curriculum Development to Risk Management and Organizational Development.
Terri and her family have travelled the world, built, and led a Medieval Society, engineered, and built a full-size working trebuchet and continue to look for the next challenge. Terri surrounds herself with a variety of people, experiences and ideas; when her journey ends, she wants her memorial to say, 'she lived a life of experience'.