Welcome to the Kamloops Regional Page!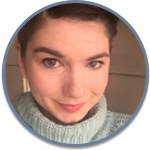 Meet Sarah Falk
Regional Manager for Kamloops, Salmon Arm & Barriere
Sarah.Falk@pivotpoint.ca
Tell us a little about what made you choose this career path.
I started working with individuals with diverse abilities after completing an undergraduate degree in psychology. It was through the relationships that I made with these individuals and their families that I realized that I am truly passionate about this type of work. It is very important to me that the families and individuals that we serve feel heard, validated, and supported and that we work together to create meaningful change in their lives.
After spending a couple of years doing frontline work with individuals with diverse abilities, I went back to school and got a Master of Education, specializing in Counselling. Pivot Point has given me the opportunity to continue to work with this diverse population as both a manager and clinical counsellor and this has been a wonderful fit for me!
What's one thing you value about working at Pivot Point?
Pivot Point really emphasizes the importance of relationships, both with the families we serve and with our team members, and this is something that is extremely important to me. The culture at Pivot Point is inspiring, as the organization is made up of extremely supportive, enthusiastic, passionate, and dedicated individuals who truly want to make a difference in the lives of the individuals that we serve.
Can you introduce us to the people in your region?
Sydney Lamarsh is our Community Classroom lead instructor.
Sydney Wolstenholme is our Behaviour Consultant.
I am the Clinical Counsellor in the region.
We also have many dedicated and wonderful frontline workers who do an amazing job at connecting with our families and we work in collaboration with professionals from other regions as well!
Is there anything else you'd like people to know about your team?
We offer services in many different areas including mental health, behaviour support, education (tutoring and classroom options), adult services, and teen transition planning. We believe in a collaborative approach; our lead professionals from various program areas will often work together to create a more holistic treatment plan depending on the needs of the individuals we are serving. We believe in honouring the uniqueness of each individual and putting our heads together to create the best plan to help each individual and their family achieve their goals, hopes, and dreams.
The main areas that we serve are Kamloops and Salmon Arm; however, we also serve individuals in Barriere, Merritt, Sicamous, and surrounding areas. Please feel free to get in contact for more information about our programs and services.