Welcome to the Kamloops Regional Page!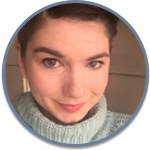 Meet Sarah Falk
Regional Manager for Kamloops, Salmon Arm & Barriere
Sarah.Falk@pivotpoint.ca
Profile coming soon…
Meet our BI's and CCW's
We have a talented and skilled team of Behaviour interventionists and Child Care Workers in Kamloops, Salmon Arm and Barriere. Each of them brings their own unique strengths and experiences in the support and therapy they provide. They have each gone through an extensive hiring process that includes a group interview, reference checks, criminal record check, ABA tier one training and a full orientation. Our staff work very hard to maintain a flexible schedule so that they are able to meet the needs of each individual they work with. We try our best to ensure a good fit with your child, trying to match interests and experience.
About Services in Kamloops, Salmon Arm & Barriere
Pivot Point is very excited to introduce our Community Classroom to the community of Kamloops. It is slated to open September 2017 and provide educational services and support to those children and youth who find it difficult to learn and cope and in a regular public school setting.
Currently we primarily offer one to one Behaviour Consultation and Behavior Interventions and Child Care Worker services to children age 6 and under, as well as school age children. We work in families homes or in community settings depending on what works best for the family and child.
We also look forward to providing supports for adults with Divers Abilities in our community. Teaching and facilitating life skills and providing opportunities for social interaction with peer groups.
Listen to learn more about our Community Classrooms!