Welcome to the Thompson Regional Page!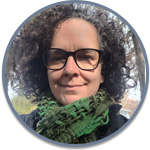 Meet Shannon Moorhead
Regional Manager for the Thompson Region, including Kamloops, Barriere, Salmon Arm & Merritt
Shannon.Moorhead@pivotpoint.ca
Born and raised in the BC Interior, Shannon joined Pivot Point in the role of Regional Manager for the Thompson/Okanagan region March 2023. When people ask where she is from, her response may be " from which stage in my life?" Shannon has planted roots in Lumby, Vernon, Golden, Revelstoke and currently resides in Salmon Arm with her family.
During her career, Shannon's primary focus was towards mental health and inclusive employment. This led her to spearhead numerous programs for adults with diverse abilities including a Customized Employment program. She proudly supported individuals to learn targeted life skills, job readiness and created opportunities to improve their self esteem and overall quality of life. She valued creating connections within her community and beyond, building and fostering relationships, and advocating for human rights.
Shannon is fervent about social justice, mental health, and values strong ethics. She stands true to integrity, honesty, while thinking objectively to help find solutions to whatever life throws at us. She is passionate about assisting others on their personal journey and selflessly empowers others to embrace their own self discovery. She takes pride in celebrating their personal success, creating a turning point where they can realize their dreams of positive change.
Favorite Quote: "Calm is Contagious"