Welcome to the Kamloops, Salmon Arm & Barriere Regional Page!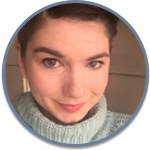 Meet Sarah Falk
Regional Manager for Kamloops, Salmon Arm & Barriere
Sarah.Falk@pivotpoint.ca
Sarah Falk found her niche calling when she started working with individuals with diverse abilities after completing an undergraduate degree in psychology. Through working with individuals and their families she realized the importance not only to her clients that she served, but also to herself that they needed to feel heard, validated and supported allowing the relationship process to create a meaningful change in the lives of those she worked with.
Pivot Point had previously allowed for Online Access before the onset of the pandemic, which allowed Sarah and her team of mental health clinicians to smoothly transition services with individuals of all ages and ability levels. Throughout the year, they've continued to adapt to the circumstances and now have a solid balance, offering both in-person and online sessions, depending on each client's comfort, availability, and preference.
As well as being a Clinical Counsellor in the area, Sarah also has her Master of Education specializing in counselling. As Regional Manager for the Kamloops community classroom, Sarah continues to prioritize small class sizes and currently has 8 students in the class, ranging in ages from 10 to 17 years old. This class size doubled just in the past year. Working with both elementary and high school age children provide Sarah with untold rewards and she is extremely excited for the future, serving families in Kamloops, Salmon Arm, Barriere, Sicamous, and Malakwa; with expansion to accept clients in nearby cities, such as Merritt, 100 Mile House, and Clearwater.