Welcome to the Cranbrook & Kootenay Regional Page!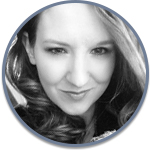 Meet Jessica Bartraw
Jessica Bartraw is the regional manager and works closely with staff and families to ensure that a high standard of service is maintained. Jessica comes from a background in teaching and brings with her the passion for working with children and youth that led her to completing a bachelor of education. She is dedicated to making a meaningful difference in the lives of the children, adults and families that we serve. Jessica believes in a community based/person centered model and welcomes a collaborative approach. We assess, plan and implement programs based on strengths and areas for growth. She believes in that together we can come alongside an individual and family to help them grow and reach their full potential.
About Services in Cranbrook/Kootenay
While Cranbrook is the central location to the Kootenays, our region includes many smaller communities in the East and West Kootenays and extends to Kimberly, Invermere, Fernie, and over to Nelson, Castlegar, and Trail.

At Pivot Point we believe in customizing and tailoring our services to suit the individual and family. Typically, this starts with a discussion asking the question "in what ways can we help you?" We then provide flexibility and choices that honor and respect the culture of a family and home.
The majority of our work occurs in our client's homes and out in the community. We have a group of frontline staff called behaviour interventionists/child care workers/life skills workers, transition coordinators and tutors who schedule sessions around families needs and availability. Their work is overseen by a behaviour consultant or educational consultant who develops and implements plans and who offers guidance to ensure we are making measurable differences.
As we strategically grow and develop new programs it is exciting to highlight a few that you might not be aware of:

Teen Transition Planning Program
The transition to adulthood can be overwhelming but Pivot Point is here to help you navigate the systems and ensure a coordinated transition experience. We like to start the process with a PATH that lays the foundation for a person-centered planning approach and sets goals and dreams. From there we offer the services of a transition coordinator who provides leadership, regular meetings and guides the team

Mental Health Services Program
We have a team of experiences Counselors who offer services to teens, adults, couples and families. Our mental health services can be 'stand alone' or fully integrated into other services. With our understanding of the emotional, behavioural and relational components of diverse abilities we are offer to customize our mental health services to meet the needs of complex families.

Educational Services – Tutoring
Pivot Point's tutoring service is dedicated to help kids learn in fun ways that allows them to build on success and optimize learning. We develop strategies that works with each student's unique learning style to harness their strengths. We collaborate with parents and schools to offer a comprehensive approach to developing the skills necessary to overcome learning challenges.