Welcome to the Kootenay Regional Page covering Cranbrook, Nelson, Trail and more!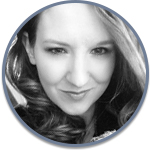 Meet Jessica Bartraw
While Cranbrook is the central location to the Kootenays, this region includes many smaller communities in the East and West Kootenays and extends to Kimberly, Invermere, Fernie, and over to Nelson, Castlegar, and Trail. For over 5 years, this region has been led by Jessica Bartraw. Jessica has her Teaching degree and is one of the very few CPS Certified Providers in the province of BC.
This year Jessica and her team have experienced a period of growth and stabilization which can be hard to achieve under normal times let alone with the COVID pandemic. They have supported our staff and families to embrace change as they have seen a shift in the way that service is delivered yet still led by our passion to create positive change. Jessica and her Team have a passion for providing interdisciplinary focus on delivering person centered support that is family driven.
A few highlights of the year include launching our Cranbrook Community Classroom to support a small group of learners, continuing to strengthen the support we provide to CLBC as part of the Kootenay's Behaviour Consultation Program, and expanding services into Creston and areas in the West Kootenays.
As this dynamic team looks ahead into the future they are excited to embrace even more change and growth through developing programming for early intervention and school readiness support, enhanced tutoring to compliment school programming and the launching of the S.E.L.F. training model. Included in Jessica's future plans are the growth and implementation of Mental Health supports that their clients and families can access, while looking to create a greater presence within the community to bring parents and caregivers together providing the opportunity for connection and relationship building.