Welcome to the Kootenay Regional Page covering Cranbrook, Nelson, Trail and more!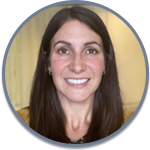 Meet Keely Ponte
Keely recently joined Pivot Point in October 2021. She brings a BA in Professional Arts and a Major in Human Services, as well as many years of community support to Pivot Point. She has worked in victim services, various management roles, and as an Educational Assistant.
Keely is passionate about supporting Autistic children and their families which includes Mental Health supports to help them realize their dreams to live their best lives.
Her visions are about leading her team to create positive change, whether it's small or large for children, families, and the staff that she works with. Keely is excited to continue her career path where she can truly make a difference for those families that she and her team support.
Keely loves spending time outdoors that include spontaneous adventures with her child and family dogs.