Welcome to the Chilliwack, Agassiz & Hope Regional Page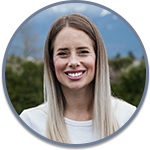 Meet Lyndsay Guglielmin
Lyndsay Guglielmin is a loving wife, mother of three beautiful boys and has been an incredible part of the Pivot Point family for over 3 years. She has been Frontline, a Junior Manager and recently stepped into the role of Regional Manager for our East Fraser community region.
Lyndsay has been a part of the huge growth and success of this region, bringing her passion for Early Intervention, Educational Services and Mental Health services to assist families and their children in need of support and direction, with success to achieve their goals for a better quality of life.
Working with an incredibly dedicated team of 23 staff, Lyndsay is proud of our ability to respond to the ever changing needs of the people we serve, especially given the restrictions of COVID19.
Lyndsay looks forward to seeing children, teens, and young adults in the various group activities that Pivot Point offers, either online or in person. She understands the social and emotional value these social programs bring to their lives.
About Services in Chilliwack
Our staff are trained and experienced with providing services online which can substantially support families during this difficult time. Our team provides consistent and effective safety protocols for all of our in-person services (as dictated by WorkSafe and the CDC). We are striving to expand our already active Mental Health services, as well as our Educational Learning Centres with three locations already in full swing. We are also providing Group Activities (online and in person where appropriate) because we know how much many of our children, teens, and young adults appreciate this type of interaction.