Welcome to the Chilliwack & Hope Regional Page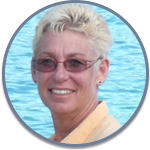 Meet Cheryl Elderton
Chilliwack, Agassiz, Hope Regional Manager
Cheryl.Elderton@pivotpoint.ca
In March of 2009 Cheryl was encouraged by a co-worker at the school district to look into employment opportunities with Pivot Point. Inspired by the opportunity, Cheryl made the decision to join the team.
Along with her Bachelor's Degree in Education, Cheryl brought with her over 20 years of experience as a CYCW and behaviour facilitator. She is a lifelong learner, passionate about professional development and she takes every opportunity to further develop her skills through workshops and courses hosted throughout the Fraser Valley.
We asked Cheryl to share a little more about herself.
Tell us a little bit about your family and what it means to you to be a parent.
I raised my 3 children as a single parent when they were ages 1, 3 and 5. They are all successful adults now. I can fully appreciate the dedication and strength it takes to raise children. I have the deepest respect for all parents! It is a lifelong job and it truly takes a community to raise a child.
At Pivot Point we tailor our supports to the individual needs of each family and child. We match the most clinically based therapeutic supports, to each family. We specialize in, behavioural, mental health, teen transition, complex care, adult and educational services. We offer hope, and become a community for many families in our region that otherwise would not have the opportunity.
Do you do any volunteer work within your region or the local community?
I sit on the Chilliwack Transition Committee. I spend as much time as possible surrounded by my family and grandchild that continue to fill my life with excitement and adventure.
What is one thing you value about working at Pivot Point?
I value the emphasis Pivot Point places on transparency combined with the organization's passion to provide a positive and lasting impact and all the individuals we support.
What do you like or value most about your region?
Here in the heart of Sardis, you will find Pivot Points Office/School, located at 7131 Vedder Road. Yes, if you are from this area you will know the space as the old "Pump House Gym", attached to the back of Atwal motors. No longer a Gym, but now a big, bright, busy facility hosting our full-time Community Classroom. During the day, we have a bustling, classroom with 10 full-time students with diverse learning needs. After school hours we offer therapy, counselling, social skills, life skills, behavioural programs, complex care, including job coaching, and community inclusion
What is a "Community Classroom" you might ask?
The best way to describe and explain this project is to envision a unique learning environment, filled with resources, talented trained instructors that are dedicated to instructing a small group of diverse learners working through theme based, hands on, creative lessons, social skills, and community inclusion, all while meeting the ministry curriculum. The students range from grades K-8(we take our students right through to graduation if that is what works best). With our low student to staff ratio( 3 student to 1 staff) we are able to target the desired intervention and learning plan Individually to each student. This collaboration between the Distributed learning schools and Pivot Point is definitely providing the opportunity for those who otherwise would be minimally attending public school.
This environment is best suited to those students and parents who are struggling in the mainstream, unable to provide homeschooling yourself and looking for an alternative , positive educational experience.
If you are curious, perhaps want to check us out, please be sure to book an
an information session with Myself, Cheryl Elderton, the Educational program Manager for Pivot Point throughout the province. To learn more, or to request an information session, visit our Educational Services page HERE.
What do you like to do in your spare time?
I take in the outdoors whenever possible! As an avid cyclist you can find me riding the Vedder river trails weekly, (not so much in the cold and rain). You may also find me participating in regular aqua fit classes, or even on the Pickleball court.
After recently moving to a quaint home at Cultus Lake, I enjoy creating and building projects with my husband. We are not professionals but learning and improving everyday with our ability to transform old spaces into new places. From wood working, deck building, to an outdoor kitchen, We are pretty handy with most tools.
I believe in healthy eating and living. Activity and hobbies are rejuvenating and energizing. Living in what is still considered a small community. I must say, I enjoy seeing the families we support out and about in the community.
Check out our Chilliwack Facility!