Prince George Day Camps
Prince George Day Camp Descriptions

Culinary Kids (Ages 8-16)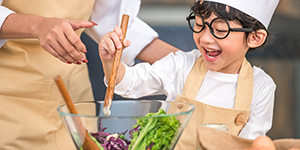 The Yummiest Day Camp Pivot Point has to offer!
During this week long camp, our campers will learn techniques used in the kitchen to create some delicious recipes. Lessons on safety, recipe following, teamwork and creative freedom are what makes this camp so special. Participants will enjoy a day full of games, activities, and of course – cooking !
Group runs daily for one week from 9:00 am to 3:00 pm the week of:
July 10 – July 14, 2023
---
Stories & Crafts (Ages 8-14)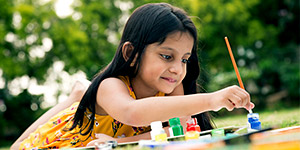 This Day Camp is designed for those who prefer a quieter slower pace and have an interest in stories and crafting!
During each session, staff and participants read parts of a chosen novel, taking breaks to discuss the ideas as they arise. The participants also use crafts as an opportunity to dive deep into a story and learn more about the characters, setting, and plot. Students are immersed in the novel in a variety of fun ways!
Consistent with this gentle pace, this Day Camp highlights group dynamics, creativity and emotional engagement through fun activities with like-minded peers!
Group runs daily for one week from 9:00 am to 3:00 pm the week of:
July 17 – July 21, 2023
---
Lego (Ages 6-12)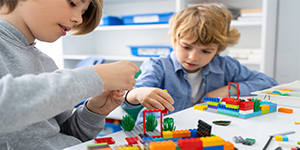 Join us for fun construction adventures building with everybody's favourite building toy, LEGO!
Our Lego Day Camp starts with a casual social check-in, then gently transition into the group session planning / problem solving process. Sessions include individual discovery and building time, 1-1 attention, small group tutorials and group sharing times… all designed to give participants a chance to practice their social skills and expand their role within the small group
Group runs daily for one week from 9:00 am to 3:00 pm the week of:
July 24 – July 28, 2023
---
STEAM Challenge (Ages 8-16)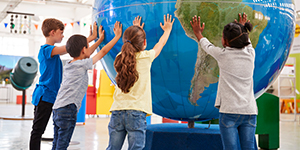 STEAM stands for Science, Technology, Engineering, the Arts & Math.
Our STEAM Challenge Day Camps bring together these five disciplines to create active and inclusive learning opportunities that challenge participants mentally, while inspiring them socially. Building water balloon catapults for a fortress battle royale in the park is a great example. Each of the other day's adventures are just as engaging, requiring group problem solving, team work, and individual exploration designed to bring out the strengths and sense of adventure in each participant. Teams of 8, ages 8 to 16 meet their two STEAM Challenge leaders on-site each day.
Group runs daily for one week from 9:00 am to 3:00 pm during the following weeks:
July 31 – August 4, 2023
---
Student Success (Ages 5-8)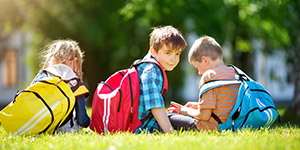 Many families struggle to feel ready for the transition into Kindergarten and the early primary grades!
This day camp creates a fun and safe way for small groups of young students to encounter the classroom environment, and the initial basics of structure and routine like circle time, story-time and other small group play activities. Hosted in our established Community Classroom sites throughout BC, Student Success Day Camps show students how to have fun with words, numbers and their peers.
We inspire a love for learning, while building a sense of confidence for the transition into their school, or online learning, in September.
Group runs daily for two weeks from 9:30 am to 12:30 pm the weeks of:
August 14 – August 25, 2023