Cloverdale Day Camp Descriptions

STEAM Challenge! (Ages 8-16)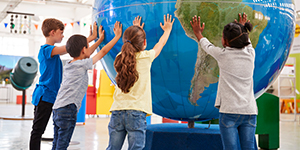 STEAM stands for Science, Technology, Engineering, the Arts & Math.
Our STEAM Challenge Day Camps bring together these five disciplines to create active and inclusive learning opportunities that challenge participants mentally, while inspiring them socially. Building water balloon catapults for a fortress battle royale in the park is a great example. Each of the other day's adventures are just as engaging, requiring group problem solving, team work, and individual exploration designed to bring out the strengths and sense of adventure in each participant. Teams of 8, ages 8 to 16 meet their two STEAM Challenge leaders on-site each day.
Group runs daily for one week from 9:00 am to 3:00 pm during the following weeks:
July 3 – July 7, 2023
July 31 – August 4, 2023
---
Stories & Crafts (Ages 8-14)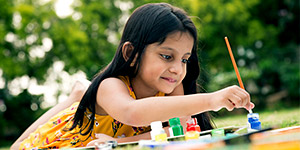 This Day Camp is designed for those who prefer a quieter slower pace and have an interest in stories and crafting!
During each session, staff and participants read parts of a chosen novel, taking breaks to discuss the ideas as they arise. The participants also use crafts as an opportunity to dive deep into a story and learn more about the characters, setting, and plot. Students are immersed in the novel in a variety of fun ways!
Consistent with this gentle pace, this Day Camp highlights group dynamics, creativity and emotional engagement through fun activities with like-minded peers!
Group runs daily for one week from 9:00 am to 3:00 pm during the following weeks:
July 10 – July 14, 2023
August 14 – 18, 2023
---
Theatre Sports(Ages 8-14)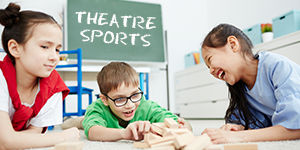 The Theatre Sports Day Camp is all about imagination!
Each day we integrate themes from Dungeons and Dragons, Minecraft and other age appropriate adventure series into real life activities, where participants develop a story and act out the plot, or play out their choices on a game board. This camp uses improv (theater sports), role playing, and small group presentation opportunities to inspire self confidence, creative self expression, group problem solving and peer group development.
Group runs daily for one week from 9:00 am to 3:00 pm during the following weeks:
July 17 – July 21, 2023
August 21 – August 25, 2023
---
Eco Adventure Camp! (Ages 8-14)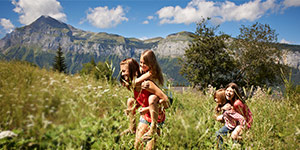 Eco Adventures Day Camp offers a fun outdoor pursuit each day of the week!
Participants ages 8 to 14 will explore different locations and activities throughout their community in our small-group social skill building process. Each day, two staff meet the group of 6 to 8 participants at the location for that day's adventure. They plan out the activity together, embark, break for snacks, continue/return to the pick up site. Whether hiking, adventure/challenge gaming, or exploring… each day will increase their mindfulness in nature, as well as their social skills, while exploring parks, beaches, streams, hikes, geo-caching and other challenging activities that deepen their love of the outdoors!
Group runs daily for one week from 9:00 am to 3:00 pm during the following week:
July 24 – July 28, 2023
---
Payments for above groups can be made privately or by applying AFB funding
Drop off location for all Day Camps above will be:
17564 56a Ave, Cloverdale, BC

* Please note that Eco Adventure Camp and some other camp days will have an 'Onsite' drop off which will be communicated by the Group Activity Leader prior to each day.