15 Anniversary: Spotlight on Shana Harrison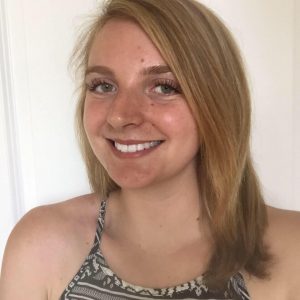 For 15 years our number one goal as an organization has been making a difference. Making a difference for our staff, our clients, and all the families we interact with. Today we'd like to highlight someone who has had a full circle experience with Pivot Point. Shana Harrison understands and embodies our vision as an organization, and we are overjoyed to have her on our team!
Shana has been with Pivot Point since our early years. She came on as a client at age 6, and joined on as a staff member 9 months ago!
"I would say it's definitely been a full circle experience for me," says Shana. "I think it's really cool going from being a client to actually being on the other side and seeing all the work that goes into improving the lives of all these kids on the spectrum."
Shana is a frontline worker here at Pivot Point, primarily focusing on Behaviour Intervention. Since starting her role, she has learned a lot about herself and how she envisions her career progressing. Currently studying psychology at SFU, Shana wants to become a Board Certified Behaviour Analyst, Clinical Psychologist or go into linguistics and become a Speech Therapist.
Diagnosed with ASD at age 4, Shana was involved in numerous programs at Pivot Point during her childhood and teenage years. Her favourite part about her job is being able to share her experience and help others that are going through similar challenges.
"For the past few years I've known I want a career helping people that are going through similar struggles and could benefit from hearing my story. I remember meeting my first client when I started at Pivot Point and feeling that light bulb moment. That was when I knew that I was on the right track and this was the career path for me."
We could not be happier to have Shana as part of our Pivot Point Family.
"Shana always has a smile on her face and puts others at ease with her calm and friendly demeanour. She shares her story openly and is proud to be a part of the Pivot Point team. It has been a pleasure to introduce her to a variety of families, knowing she will connect with every individual and try her best to help them in any way she can," comments Amber Foster, South Fraser Regional Manager.
To learn more about our hiring process or how to become a member of our team, visit our Apply Now page.