Welcome to the Vancouver & Richmond Regional Page!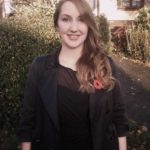 Meet Tanika Dodds
Vancouver/Richmond Regional Manager
Tanika.Dodds@pivotpoint.ca
Tell us a little about what made you choose this career path.
With my background in Social Work, I also enjoyed helping others and making a difference in the lives of children and families. Having a personal connection to Autism lead me in the direction of working with
Pivot Point and is a nice blend of my education and family background.
What's one thing you value about working at Pivot Point?
That we strive for positive change for each of the families and individuals we serve. We foster long-lasting relationships with our clients and can see the impact for years to come. What do you like to do in your spare time? How do you unwind? I have a puppy so anything that involves her is a great way to unwind. I'm also a recreational dragon boater and love the outdoors.
Can you introduce us to the people in your region?
My region is large and diverse. We have Behaviour Interventionist, Child Care Workers, Life Skills Workers, Teen Transition Coordinators, Behaviour Consultants, a counsellor and Occupational Therapist. Our teams are made up of passionate individuals with a wealth of education and knowledge. Many of our frontline staff have personal connections to autism or are pursuing their post-secondary education in a related field. Our teams are comprised of compassionate and caring individuals with achieving the very best for each of our clients.
Is there anything else you'd like people to know about your team?
We are a fun and dedicated bunch that receive great pride in the work we do. Each member of our staff wants the best for our clients and will work collaboratively with families to achieve those goals.
What happens if a family doesn't get along with one of your staff?
Relationships are a key component to the work we do, and we understand that not everyone will be a perfect match. We want to honour the wishes of our family which is why I get to meet with families at the start of the process. I get to learn about their goals, ideas of success and a bit of their personality. We strive ourselves on the value of relationships and begin each session with an opportunity for families to really get to know our staff. If down the road the family wants someone else on the team I'm always there to support and provide options to ensure everyone's needs are met.