Welcome to the Kamloops Regional Page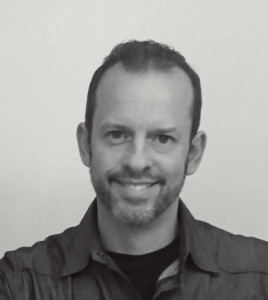 Meet Steve Cunningham
Executive Director/Kamloops Regional Manager
Kamloops Office: 1.250.434.2236
Steve.Cunningham@pivotpoint.ca
Click here for more contact details
I've worked with children and their families for over thirty years since then, in various roles such Child Care Worker, Special Education Teaching Assistant, Respite Care Provider, Foster Parent and now I am a Clinical Counsellor specializing in Diverse Abilities of childhood. But throughout it all, I have been focused on that same powerful feeling… that "WOOSH!" of excitement that emanates from the core of my being when someone else discovers or creates their own turning point in life; when they shift back into alignment with their best and positive future.
That is why I created "Pivot Point"… a company dedicated to seeking and supporting that positive shift in others; In our clients, in our staff, and in our community partners. My degrees in psychology from Simon Fraser University, and a Masters of Arts degree in Counselling Psychology from Trinity Western University, may have added some clinical training to my decades of direct experience working with children… but really, whether it's supporting families or managing Pivot Point's staff, it has always come down to a matter of heart. I simply believe that at times, we all need others who can be playful with us; and we all need others to share their passions, to inspire our courage, and to invite us to believe in something better for ourselves.
I hope we can share this kind of meaningful relationship with every family we serve.
I hope our charismatic energy and sound clinical practices create a powerful force for positive change in the lives of everyone we meet.
I hope we can all eventually find a turning point in our lives… one that brings us back into alignment with our best possible futures, and one that inspires us to share that magic with others!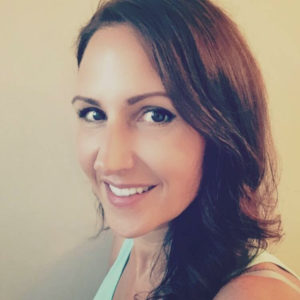 Meet Drea Girard
Behaviour Consultant
(BC)
Kamloops Office: 1.250.434.2236
Drea.Girard@pivotpoint.ca
Click here for more contact details
My name is Dréa Girard; I lived in the Greater Vancouver area for most of my life, until very recently when we decided to move to the beautiful Shuswap area.
I am a mom of three great kiddo's (every mom says that, right?) My middle child is on the Autism Spectrum, and has been supported with ABA since a very young age, and I can speak to his success through this method of teaching.
I have an Associate of Arts Degree in Psychology from Kwantlen Polytechnic University, as well as a BA in Child and Youth Care from UFV.
I have worked in a variety of settings working with families and individuals of all ages, backgrounds and needs. I gained a lot of experience as a CCW/YCW for many years within SD36- in Social Development Programs, Work and Learn and many Inner City schools. I also was able to get a chance to spend some time supporting children with special needs, and their families within the home learning environment, which was quite interesting and posed a unique set of challenges. Most recently, I have been in Supported Child Development working with children under 6. I am currently working towards my BCaBA through Florida Institute of Technology.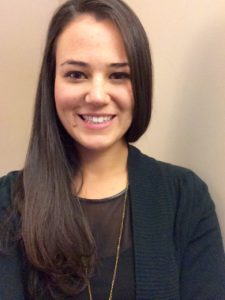 Meet Mariah Bashir
Board Certified Assistant Behaviour Analyst (BCaBA)
Kamloops Office: 1.250.434.2236
Mariah.Bashir@pivotpoint.ca
Click here for more contact details
I grew up in a small Alberta town called Athabasca, and moved away when I was 19 to attend post secondary education. I have a Bachelor of Arts degree in psychology from the University of Alberta and a second degree in Applied Behavior Analysis from Capilano University. I am currently studying at the University of British Columbia taking a Masters of Education in Special Education and specializing in behavior disorders.
I have 3 years of experience as a Behavior Interventionist where I have implemented programs in private settings, community, and group homes. Although the majority of my experience is working with children ages 3-11 focusing on academics and social skills, I also have experience working with young adults in ABA homes with Arcus community resources. With Arcus I implemented programs that developed and maintained their daily living skills and independence.
I recently passed the BCaBA certification exam in August and will be providing services as a BCaBA. My current passion is working with adolescents and adults to improve their daily living skills, employment skills, and quality of life.
Meet our BI's and CCW's
We have a talented and skilled team of Behaviour interventionists and Child Care workers in Kamloops, Salmon Arm and Barriere. Each of them brings their own unique strengths and experiences in the support and therapy they provide. They have each gone through an extensive hiring process that includes a group interview, reference checks, criminal record check, ABA tier one training and a full orientation. Our staff work very hard to maintain a flexible schedule so that they are able to meet the needs of each individual they work with. We try our best to ensure a good fit with your child, trying to match interests and experience.
About Services in Kamloops
Pivot Point is very excited to introduce our Community Classroom to the community of Kamloops. It is slated to open September 2017 and provide educational services and support to those children and youth who find it difficult to learn and cope and in a regular public school setting.
Currently we primarily offer one to one Behaviour Consultation and Behavior Interventions and Child Care Worker services to children age 6 and under, as well as school age children. We work in families homes or in community settings depending on what works best for the family and child.
We also look forward to providing supports for adults with Diversabilities in our community. Teaching and facilitating life skills and providing opportunities for social interaction with peer groups.
Listen to learn more about our Community Classrooms!