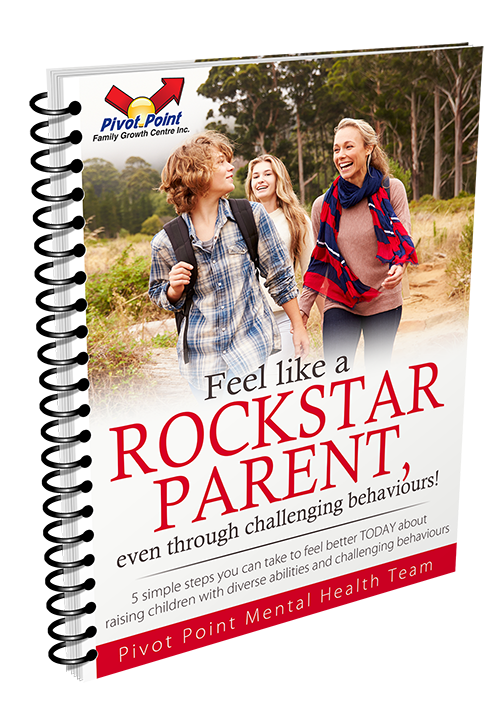 FREE E-Book
Feel Like a Rockstar Parent, even through challenging behaviours!
(5 simple steps you can take to feel better TODAY about raising children with diverse abilities and challenging behaviours)

Get Rockstar Parent E-Book Now
Your Information is Secure With Us! We Never Sell or Share Information Once We Receive It.
Want to feel like a Rockstar parent, even with challenge behaviours? Download your Free E-book now to discover our 5 simple steps you can take to feel better today about raising kids with diverse abilities and challenging behaviours.

The 5 most important tips
1

How to rebuild your self-care routine.

---

2

How to get more support when you need it.

---

3

How to create a plan that works for YOU and your family.

---

4

How to put your plan into action, a little each day.

---

5

How to build momentum to help you feel like the kind of parent you want to be.

---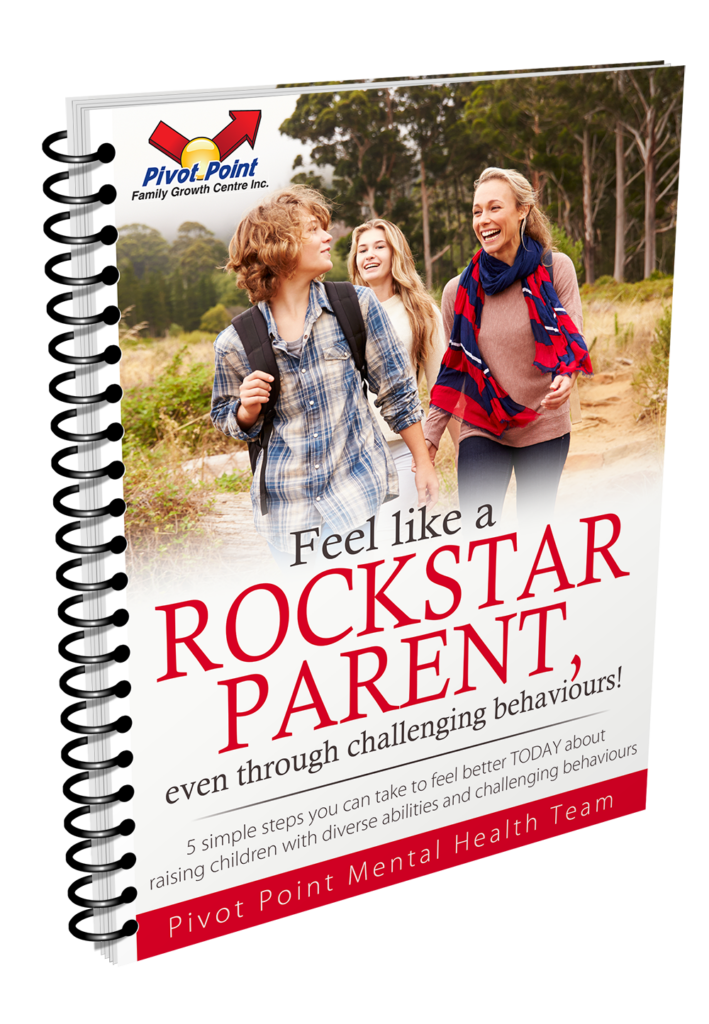 About The Author

Pivot Point Mental Health Team
Pivot Point offers a wide range of Counselling and Mental Health services for teens and adults, as well as for couples and families throughout BC. We specialize in live on-line counselling, as well as in home (or in-office) sessions. With our speciality in the emotional, behavioural, and relational conditions of childhood, adolescence, and adulthood, our experienced Counsellors and Neurofeedback trainers help bring hope and stability back into turbulent lives. If you would like to explore 1 on 1 support, please book a free 15-minute consultation call with one of our Counsellors. Simply complete the first few fields on our form to tell us how and when to reach you! pivotpoint.ca/explore-counselling

Contact Us
Phone: 604.531.4544 (9:00 – 5:00 Mon. to Fri.)
Toll Free: 1.866.531.4544
Vancouver/Lower Mainland local number: 1.778.724.0239
Victoria/South Van Island local number: 1.778.410.2319
Kamloops/Interior/Kootenays local number: 1.250.434.2236
Sign Up For Our Newsletter!